of falafels and following Jesus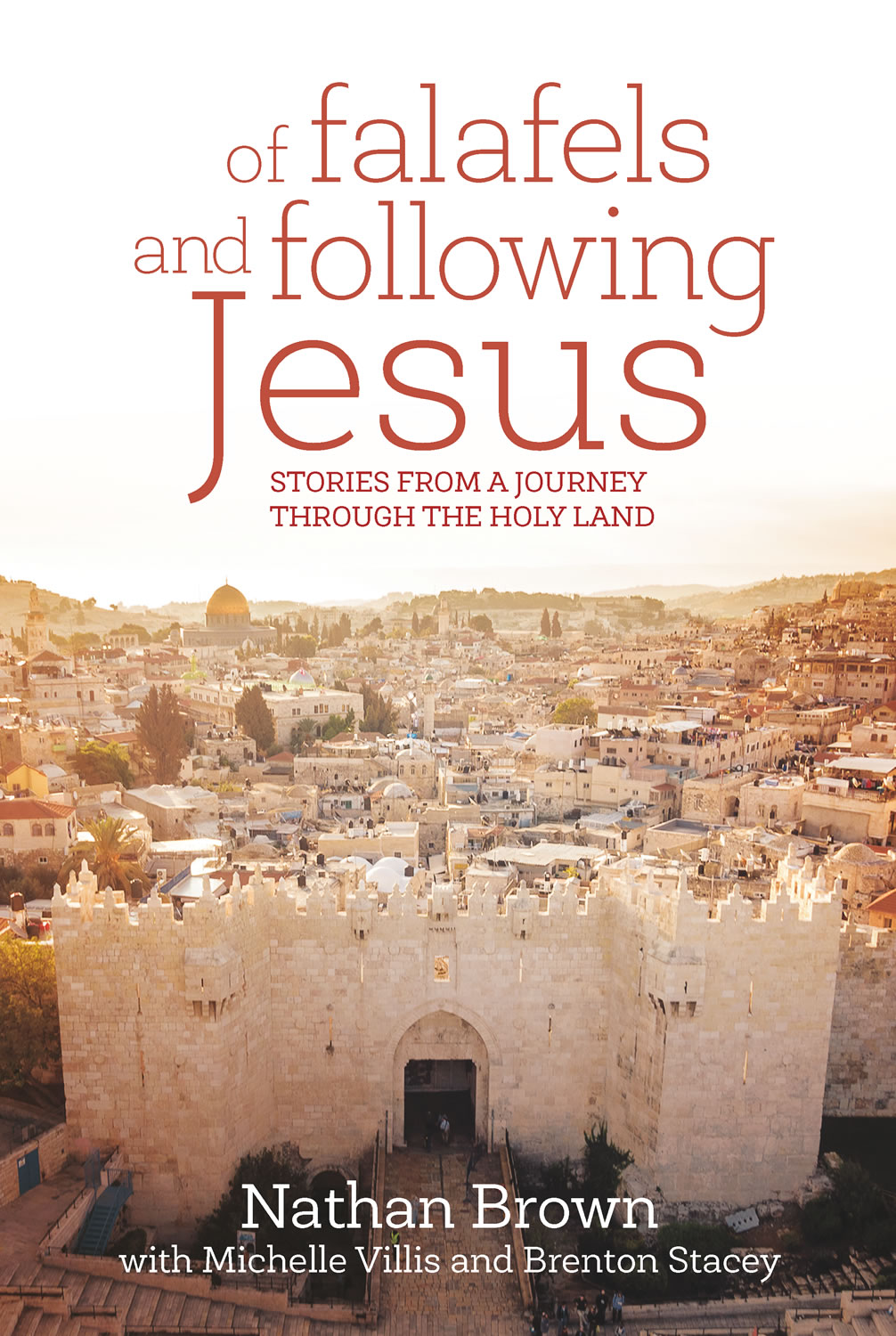 "Many feel that it would be a great privilege to visit the scenes of Christ's life on earth, to walk where He trod, to look upon the lake beside which He loved to teach, and the hills and valleys on which His eyes so often rested …"
— The Desire of Ages (1898)
Since the time of Jesus, visiting the places of His life has held a fascination and attraction for His followers from many parts of the world. This is one of those journeys, encountering and reflecting on the stories themselves, as well as the realities of visiting these places today.
From the rugged wilderness of Petra and the Dead Sea to the sparkling waters and lush valleys of Galilee, this is a story of re-discovering the stories of Jesus and the Bible, and how this journey changes and challenges us as we seek to follow Him as His disciples today.
In the same place where Jesus called a tax collector to collect His stories, Jesus has obviously called Nathan Brown to do the same. An exquisite writer, Nathan takes us into the holy sites, yes, but most of all, into the holy stories — of Jesus, of Scripture. This is a beautiful travel book and an inspiring memoir, all in one.
While rich with culture, entertaining anecdotes and fascinating history, Of Falafels and Following Jesus is much more than a journey through modern Jordan and Israel. We are urged to turn our backs on holy places — to be witnesses to what Jesus has done, telling His story and following His example of disciple-making, building a movement of justice and mercy.
This thoughtful and thought-provoking book will help any traveller — or armchair traveller — navigate an ancient land in modern times, reminding us to embrace its people, history, religions, and their many bewildering contradictions.
Pilgrimages are deeply personal and often transformative. Nathan Brown and his collaborators have shared their intimate stories of spiritual and cultural shifts as a result of visiting Israel, Jordan and Palestine. I was moved by these stories and, as I now re-read the scriptural texts, each encounter includes the smells, sounds and feelings that the authors so thoughtfully crafted.
Nathan Brown and his fellow travellers have delivered an interesting and inspiring account of their travels through the Holy Land. Their vivid writing style brings these places to life! A stimulating read that draws one not only deeper into the world of the Bible but also into some of the challenges we face in contemporary society.
Buy the book
Available from Christian book stores.

For bulk orders, please contact [email protected]
Following Jesus films
In the weeks following our trip through Jordan, Israel and the Palestinian Territories, our group leader Dr Peter Roennfeldt worked with Dr Nick Kross and Wes Tolhurst and his team to record and produce a series of films on location, exploring the key themes of disciple-making and movement-building from the life and ministry of Jesus:
Go deeper with Following Jesus: www.Following-Jesus.com
Photos
Want to see more of our journey? Here's a selection of some of our best photos from along the way:
Day 1 2 3 4 5 6 7 8 9 10 11 12 13 14